I founded Research Through Gaming (RTG) in 2011.
I thought 'online surveys are pretty boring, surely there's a better way?'
I decided to capture what was so engaging about games, and use that in research.
The result has been 10 years of working on some exciting projects, with fantastic clients worldwide.

Check out this section to find out more about RTG, my services in this area, client and player testimonials, and more.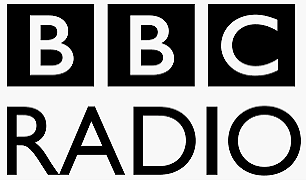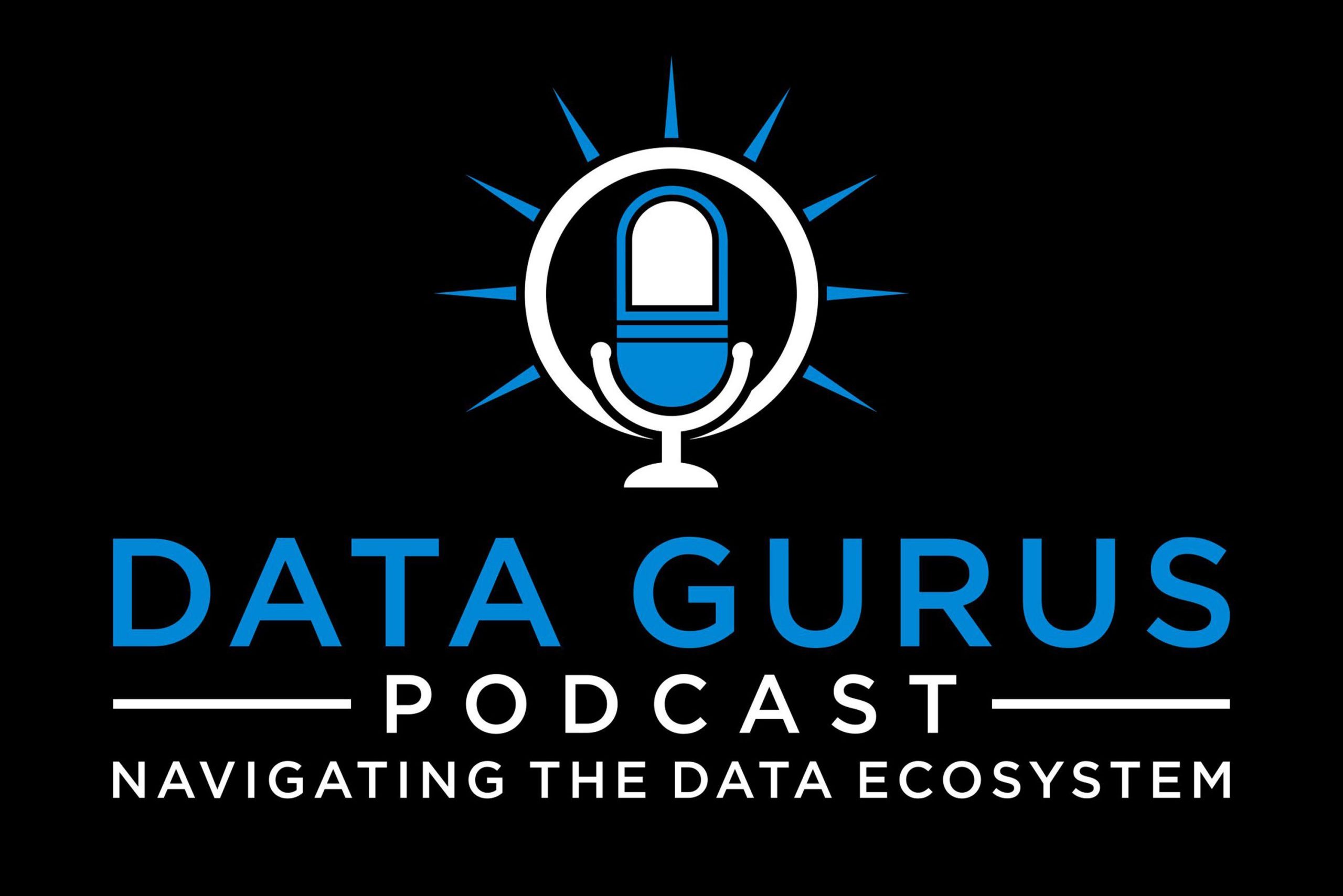 An industry-renowned text book, to be published in two additional languages
Benefit from Betty Adamou's 10+ years of Serious Game, Gamification and Interactive Media design experience.
Click to discover Serious Game and
Gamification workshops for Training & Education, Marketing and Market Research. Workshops are suitable for professionals and students alike, and available virtually.
Get in touch. Email is always best:
hello[@]bettyadamou[.]com
BBC Radio Suffolk
Client feedback
(more testimonials can be found on the reviews page)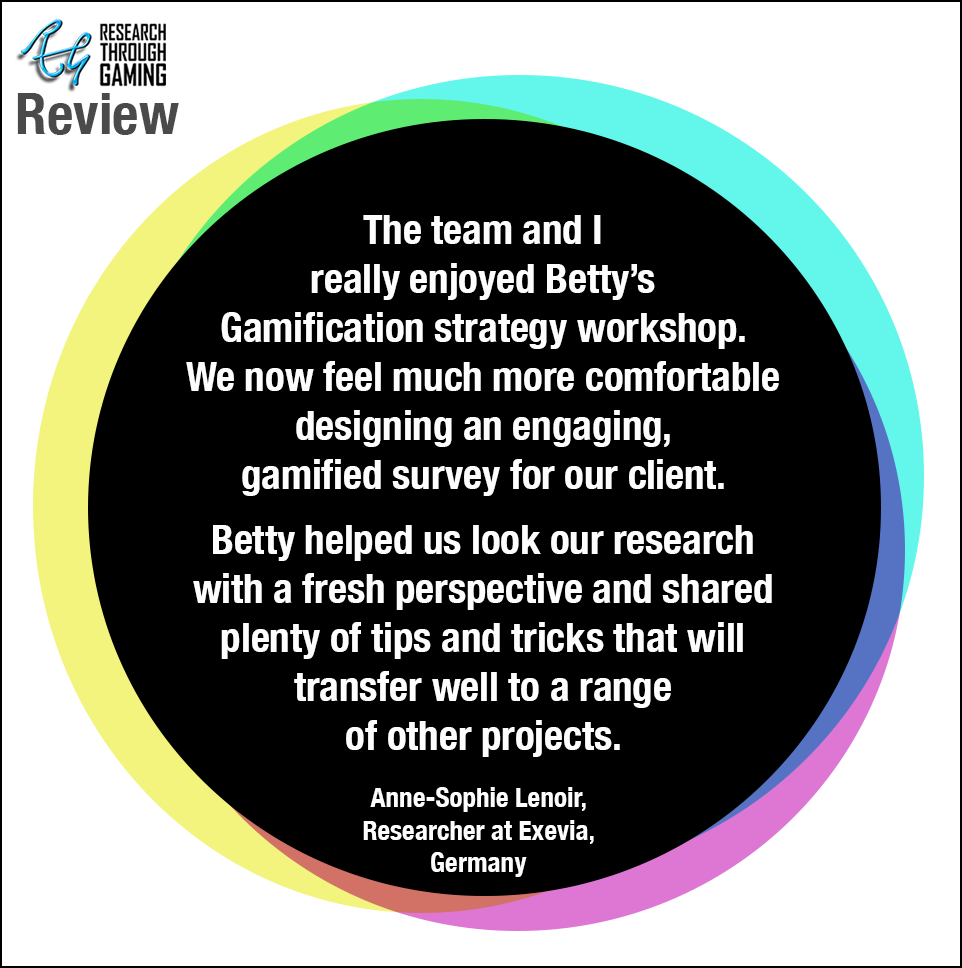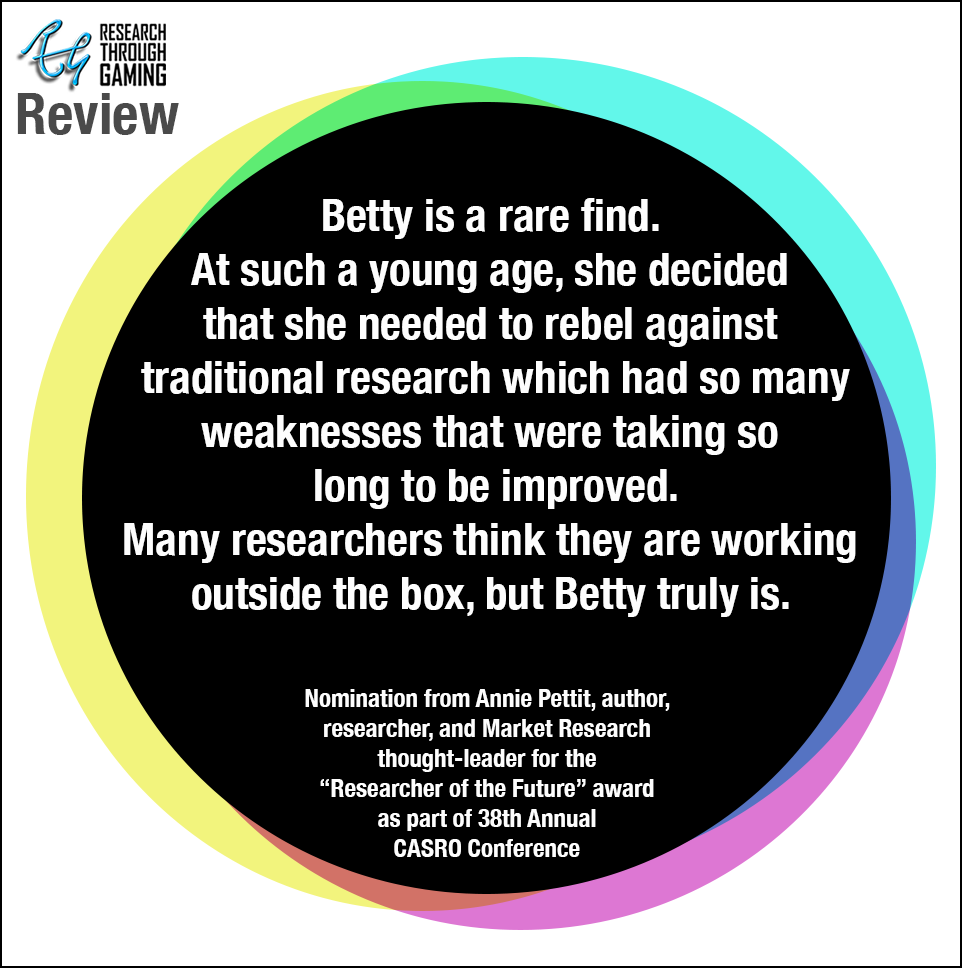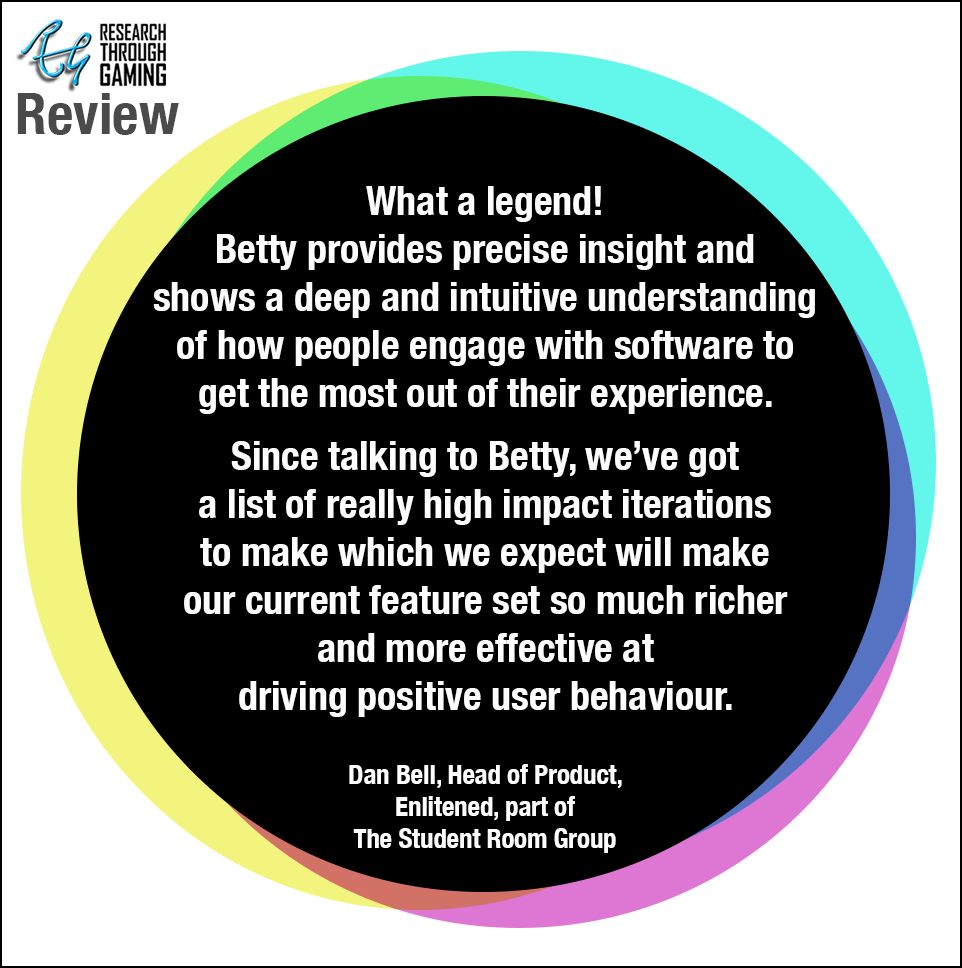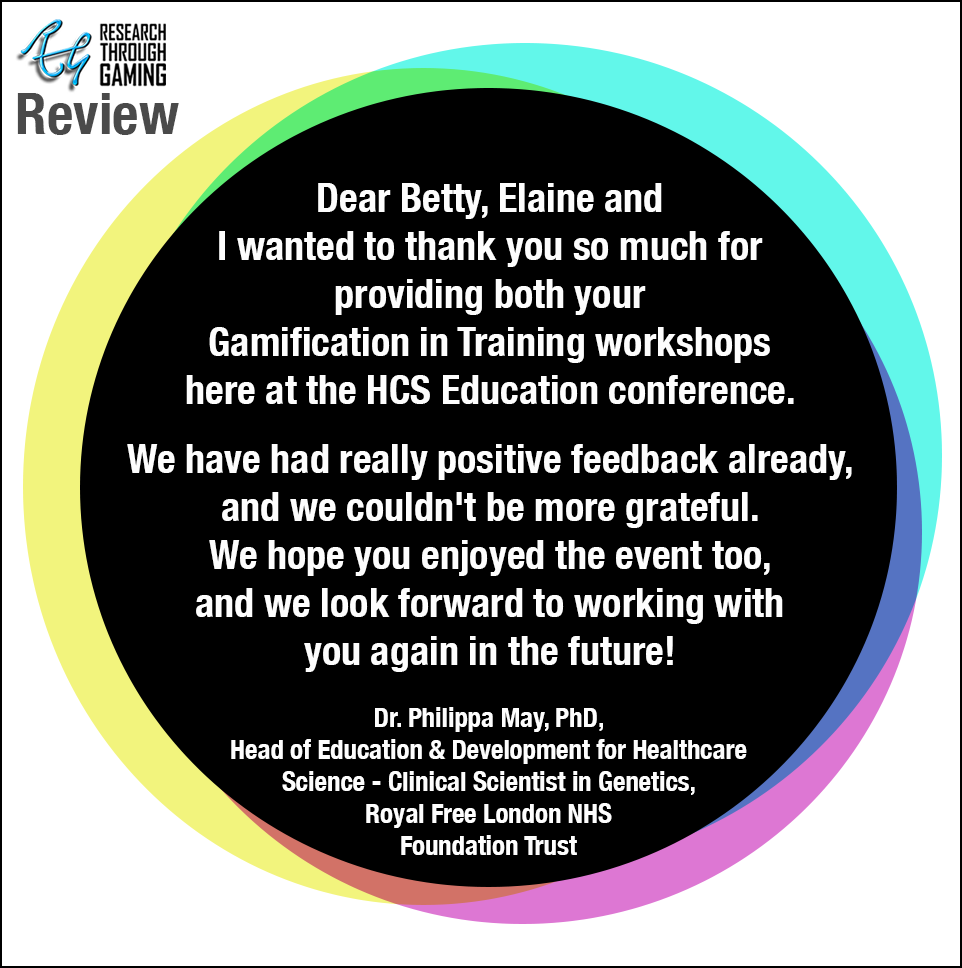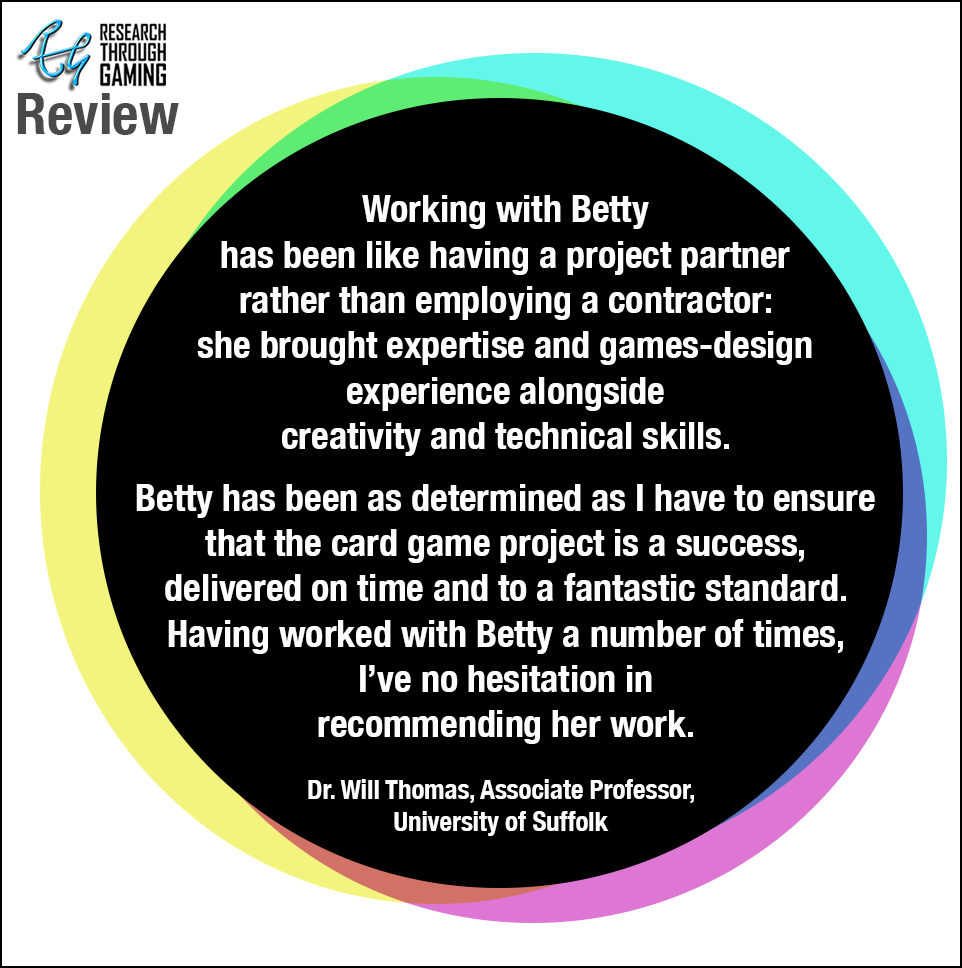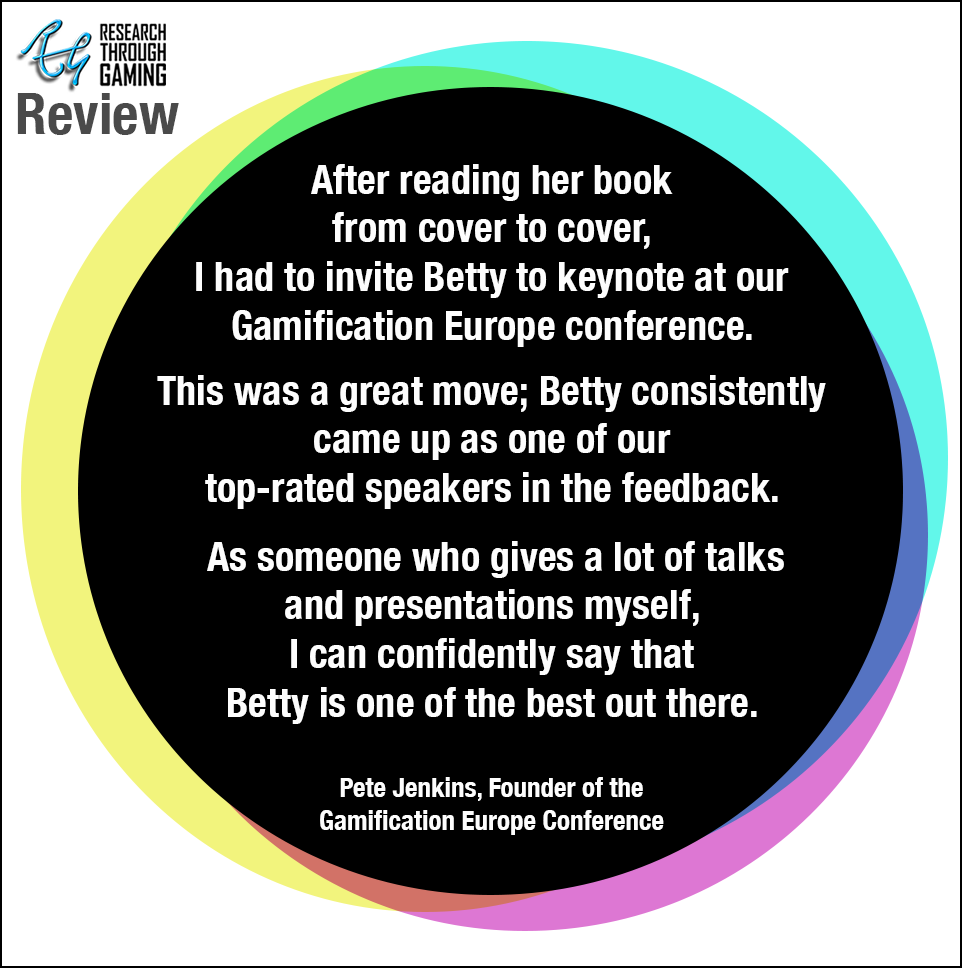 Want Betty to design and create a Serious Game for your business?
Or would you like to learn from Betty Adamou's expertise
through workshops, or webinars?
Get in touch for a rate card and a chat