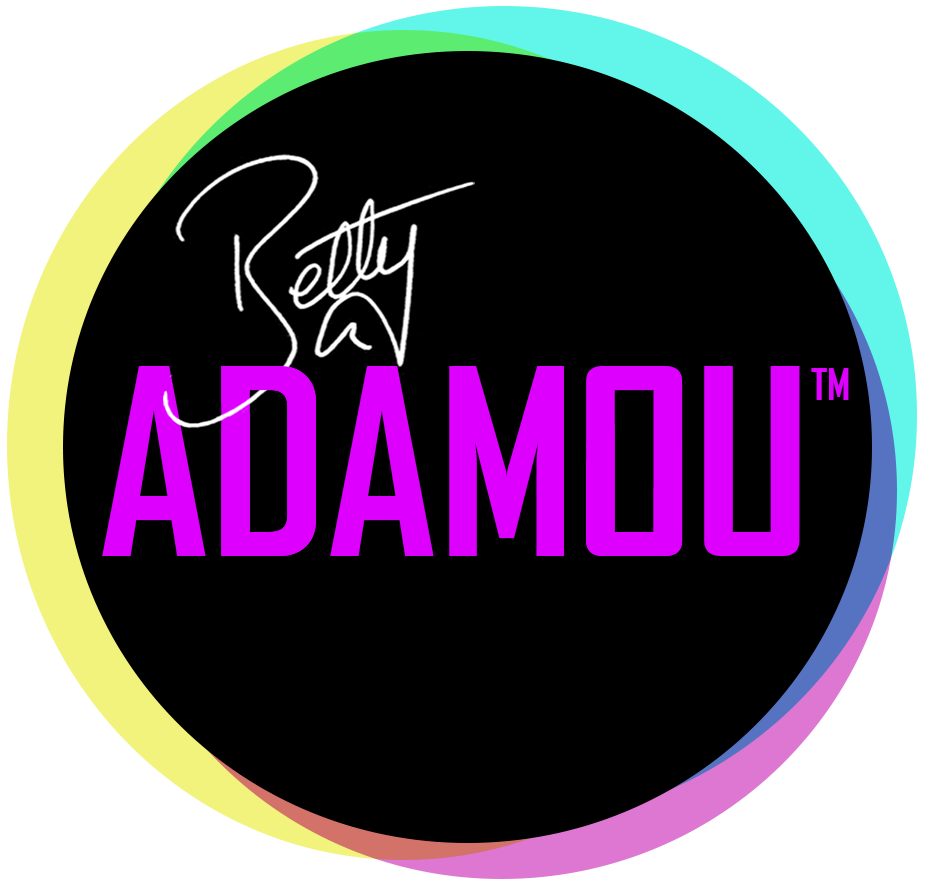 Betty Adamou is a multi award-winning innovator and entrepreneur, with her main work
rooted in Gamification and Serious Games to enhance user engagement and data quality,
primarily in the fields of market research and insight. This is under her business 'Research Through Gaming'.

Adamou is the inventor of ResearchGames™, (a game-based form of conducting market research)
and an in-demand designer, keynote speaker, consultant, and workshop leader. 
Her industry acclaimed book Games and Gamification in Market Research (Kogan Page Publishing, 2018)
has been translated published in 3 languages and available worldwide.

After falling into the market research industry by accident, and after 10 years of running Research Through Gaming, Betty now explores her other interests more deeply, mainly in the support of other women, as an artist, and in the study of nature.
____________

At 24, I started a business called Research Through Gaming (RTG). 
At the time of writing this, I'm 35, and RTG as a business is 10 years old.

During my time running RTG, I've had fantastic opportunities to launch programs supporting entrepreneurship in young people, supporting women, and writing my industry-acclaimed book "Games and Gamification in Market Research" (Kogan Page Publishing, 2018).

COVID-19 was one of the catalysts pushing me to  explore my other interests, and launch other programs and businesses that were close to my heart.
So, you might righly ask, what do you do RIGHT NOW?
Right now, I'm back in education part-time, studying Evolutionary Biology at the University of Cambridge, UK, while running workshops and talks in the businesses/projects featured below.
I am thrilled to be studying at Cambridge, and through my studies, my love for nature is growing even more.

Professionally, I turned my skills and talents to Serious Game and Gamification design and development under the umbrella of RTG, all those years ago.
But, within that, I'm an artist at heart, an entrepreneur, an innovator,
and someone with ideas who isn't afraid to make them come to life.

I'm a mentor. I paint. I draw. I write poetry.
I have a huge passion for nature
(I'm one of those people with a camera reel full of photos of flowers, leaves, lichen, and insects!)
I'm an advocate for people being given a chance in life,
and for women living to their fullest, unapologetically.
I believe in curiosity, kindness, empathy, and art. The pursuit of knowledge and beauty.

The Young Entrepreneurs Club (a 10 week programme which I've run with two London schools helping children understand and grow entrepreneurial skills), the Not Sorry Club (we hope to get at least 2,021 women taking on the 1 week #NotSorryChallenge throughout 2021), my writing on the Importance of Celebration, and even my #PandemicPoetry – all these are designed to do good things and make people SEEN.
These projects are close to my heart.
To book any of Betty's workshops for your community, or regarding queries for any of Betty's initiatives and projects like the Not Sorry Club, the Importance of Celebration, or anything else, please email.
Email Betty through the contact page