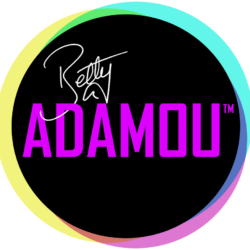 For all enquiries, including press, my /VLAMIS\ poetry book, the Not Sorry Club, art workshops, collaborations or hiring, please email

hello[@]bettyadamou[.]com.
Please note that the brackets [ ] help stop bots copying and pasting my email address! Please do not use the brackets when emailing me 🙂 
I'd be delighted to hear from you!
Research Through Gaming enquiries
If your query is specifically related to Gamification, and my work at Research Through Gaming, please email at

betty.adamou[@]researchthroughgaming[.].com