Serious Game, Gamification & Interactive Media design
Betty Adamou specialises in data-collecting Serious Games and Gamified platforms.
While this area may seem niche, Betty is a much sought-after designer, especially in a world where more companies than ever before seek increased engagement and data from their users.
Whether for Market Research, Marketing, Training, or Education, Betty's ability to design games for all ages, and on behalf of very different organisations, is the result of her own unique process of understanding deeply who the users are, and what the commercial problem really is. She often carries out her own research prior to starting the design process.

These types of Interactive Media Betty designs usually have storytelling elements, and her games have been played by over 10,000 people of all ages, to many wonderful rave reviews.

There are several steps in working with Betty Adamou for the design and development of your Serious Game or Gamification project, including but not limited to initial research, graphic design and storyboarding, play testing, and launch.
 
Please get in touch with Betty Adamou directly for all Serious Game and Gamification design queries.
You will be forwarded a PDF Process and Rate Card, along with further queries to determine the scope of your project.
Client feedback
(more testimonials can be found on the reviews page)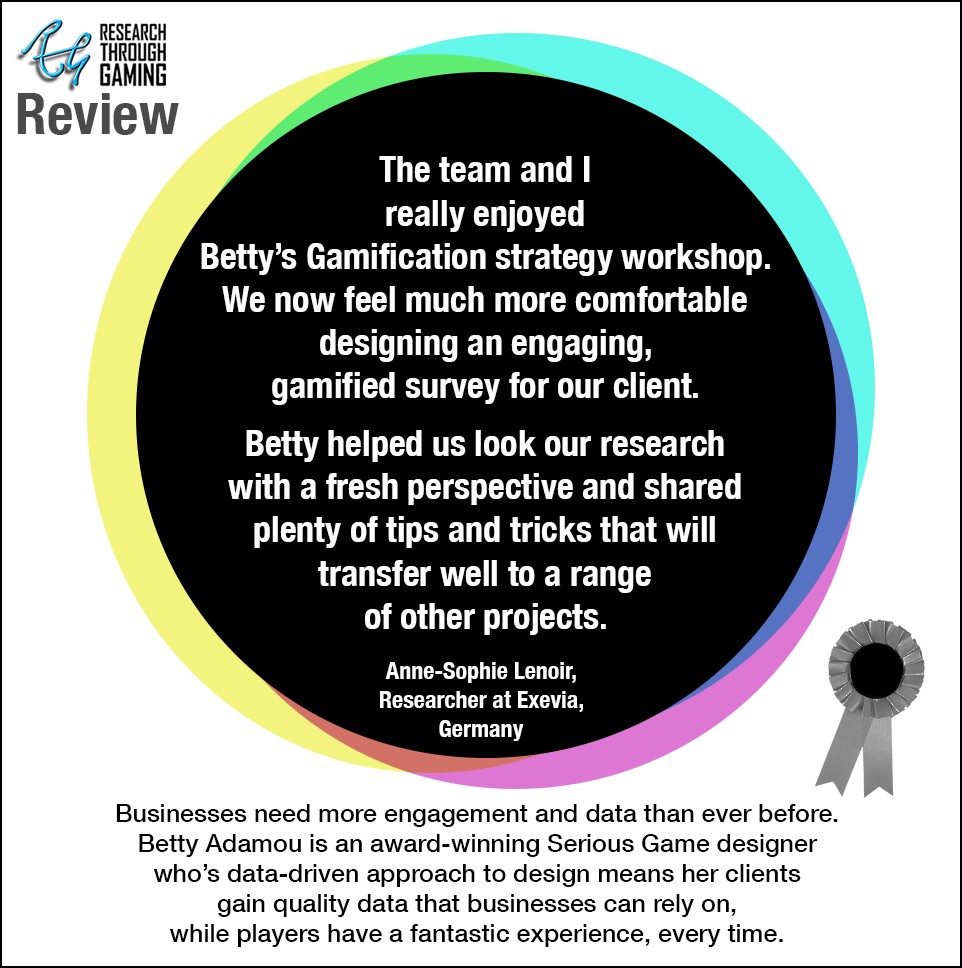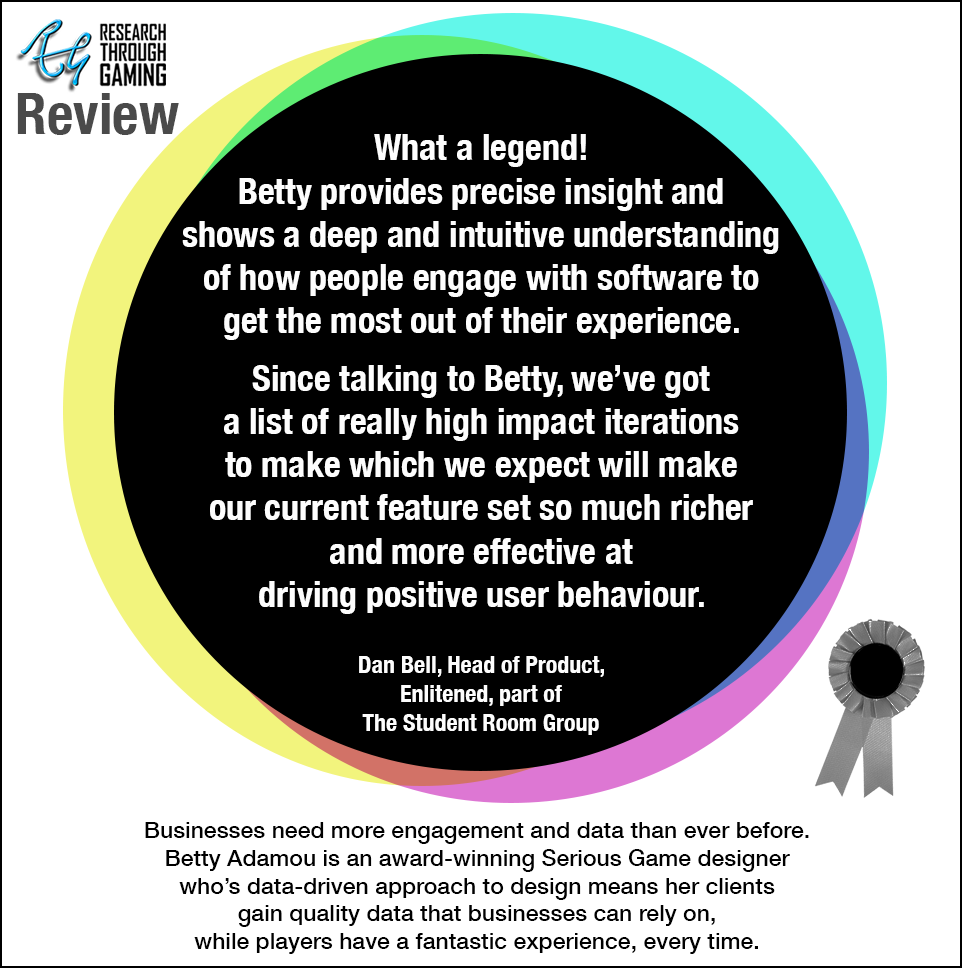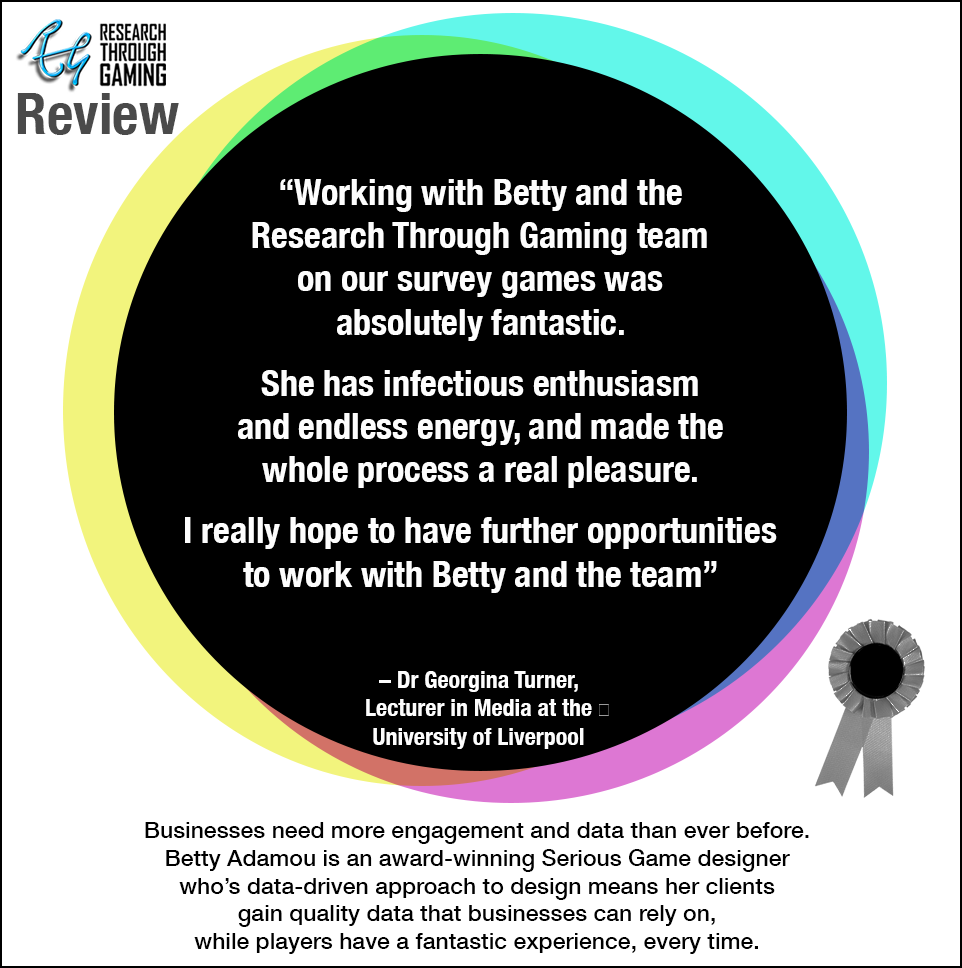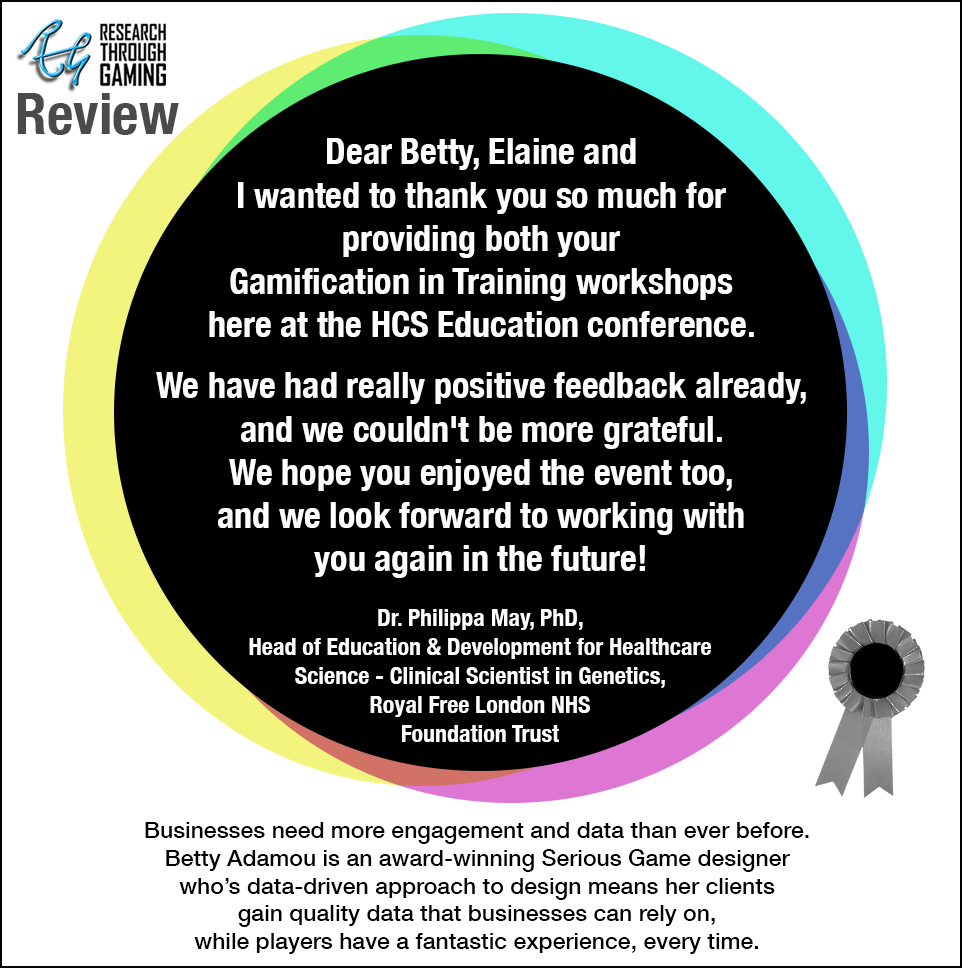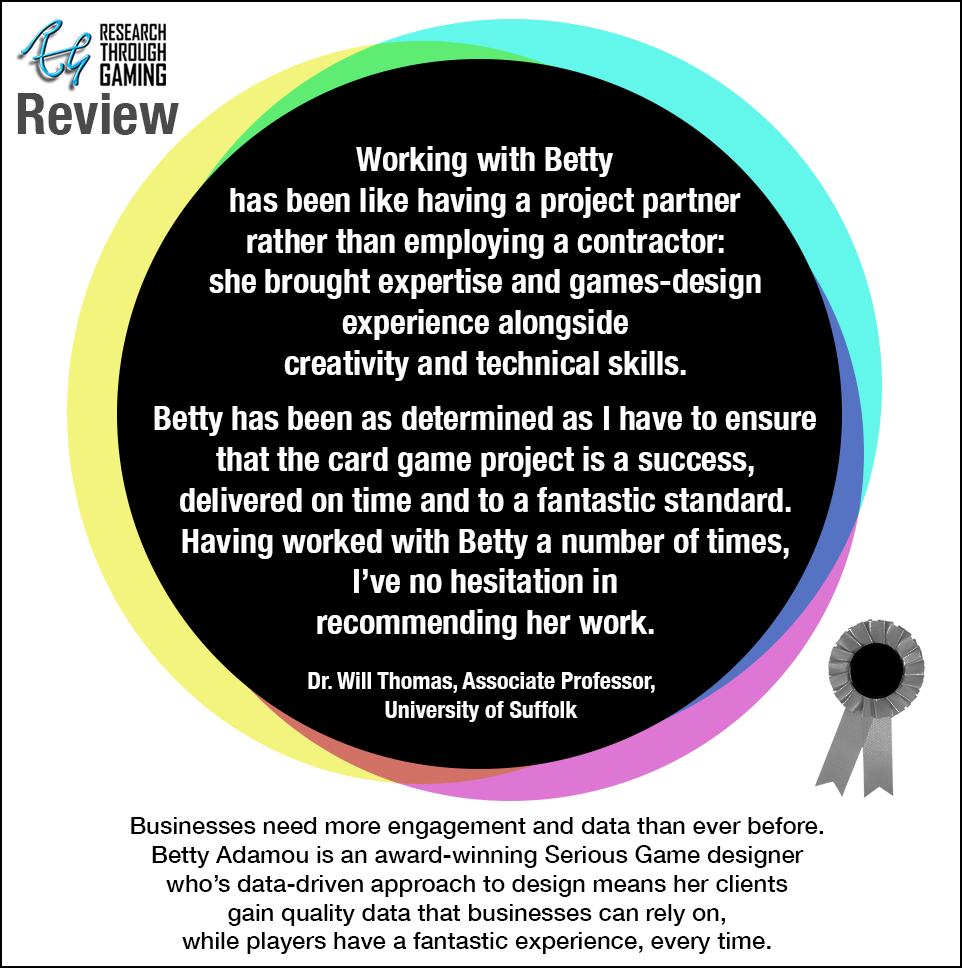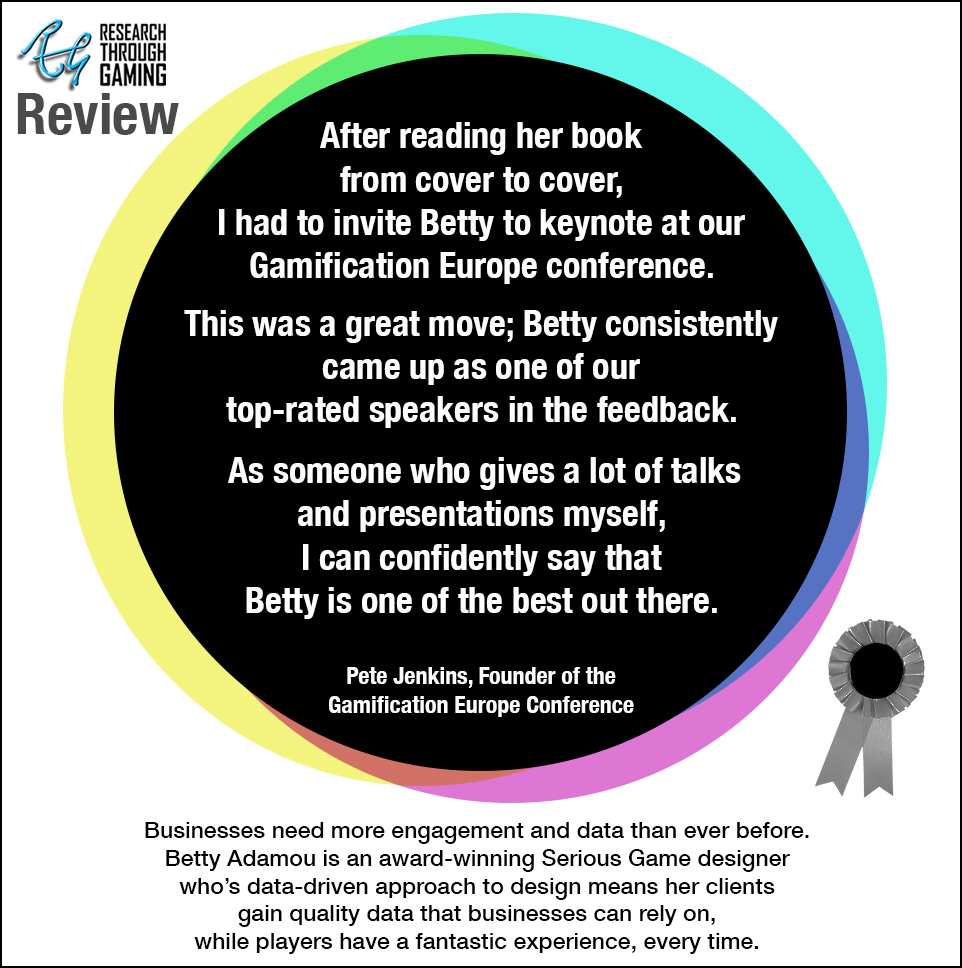 Get in touch. Email is always best:
Betty[.]adamou[@]researchthroughgaming[.]com