I've had the enormous pleasure of working with some of the most exciting Fortune 100 and 500 global brands, with charities, award-winning agencies, universities, schools, fantastic freelancers, and in collaboration with other designers and researchers.
I'm also privileged to have been hired by fast-growing, innovative start-ups.

Here's some of what my clients and collaborators have said about my work.
Get in touch, and let's work together!
"Betty is a dynamic and inspirational Guest Speaker, who has delivered hugely successful talks to our BSc Psychology students on two occasions about Gamification, and I hope she will be back to do more. They've particularly loved the design activity.

Her passion for her subject is contagious and students have all enjoyed her sessions very much."

Dr. Rosamond Watling, Regents' University London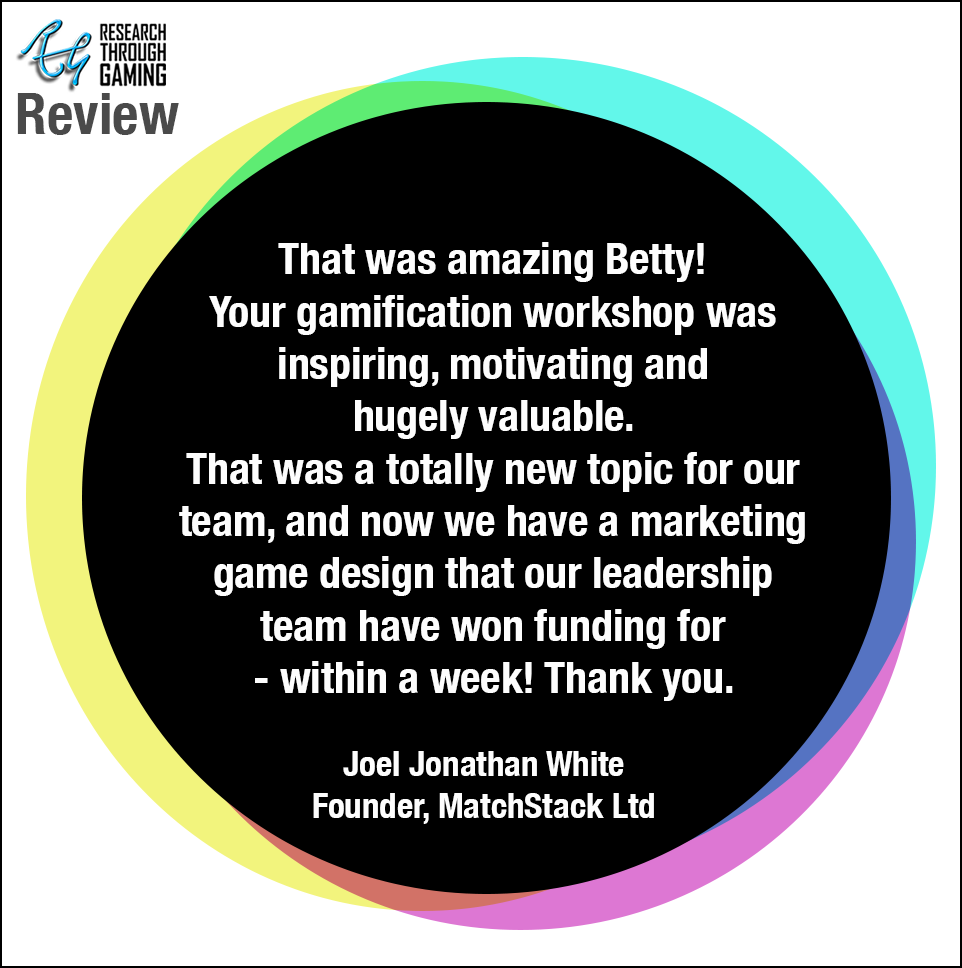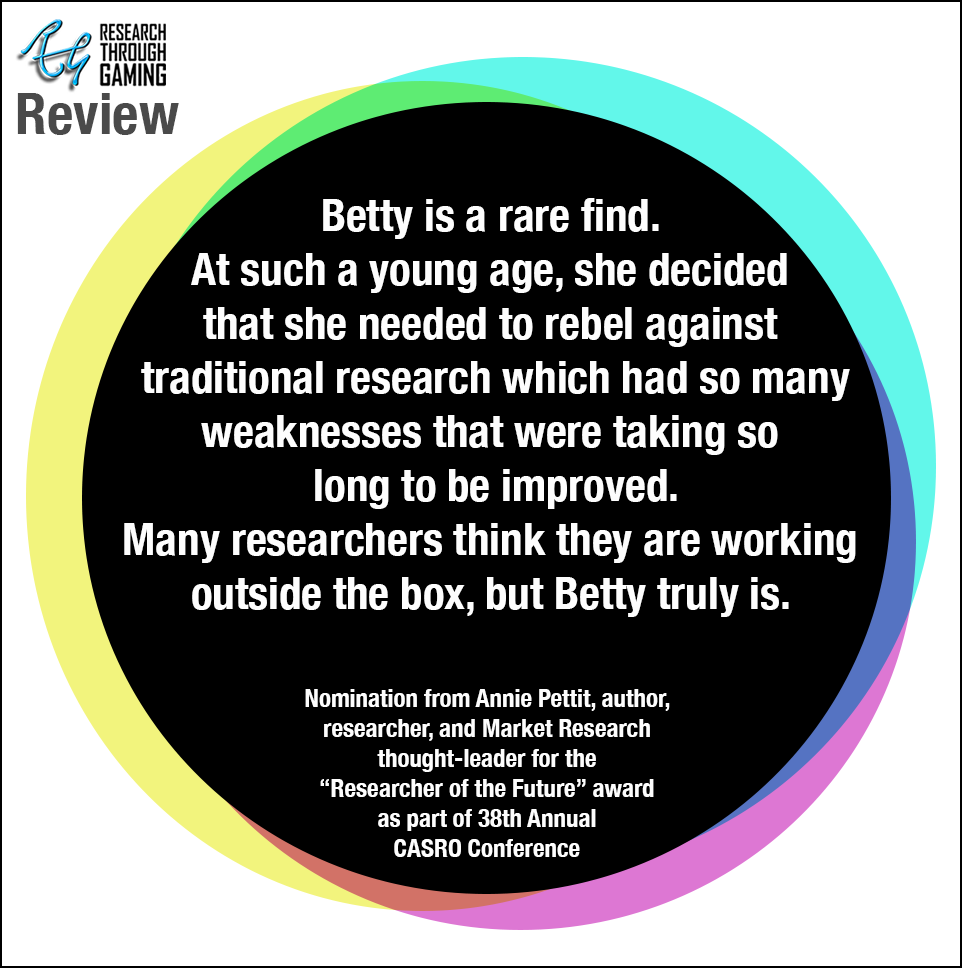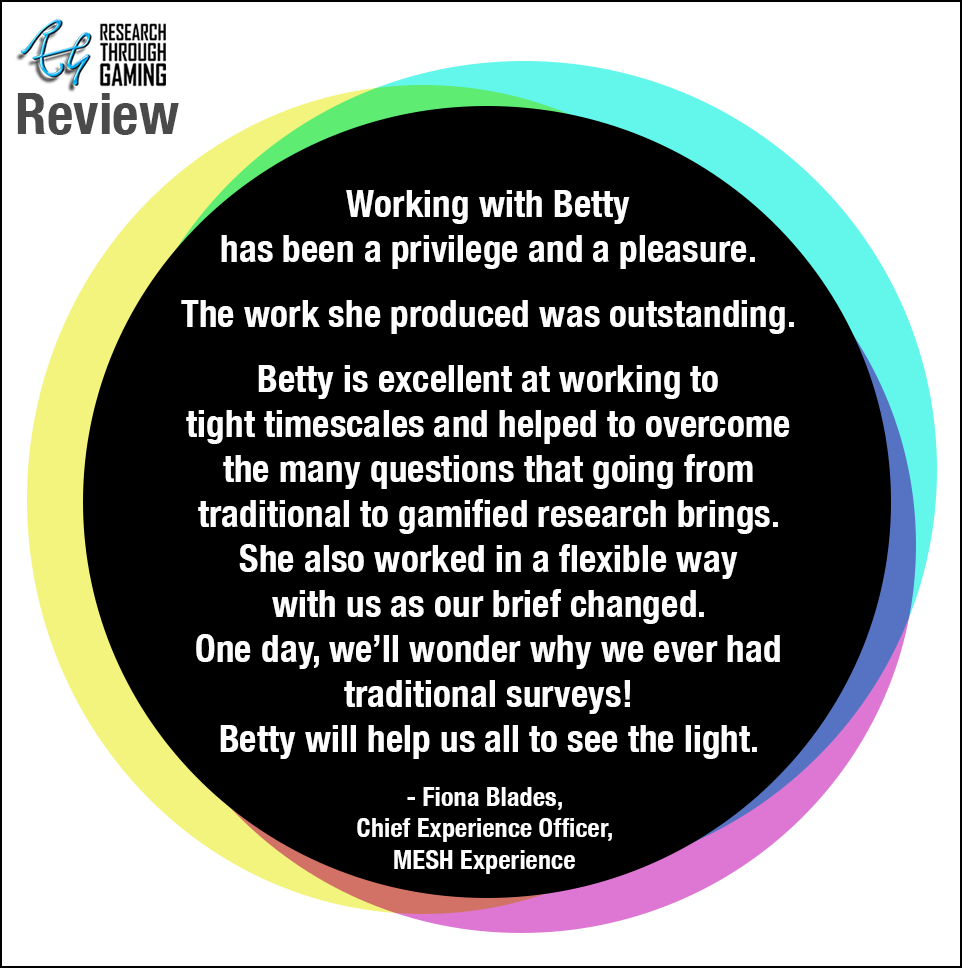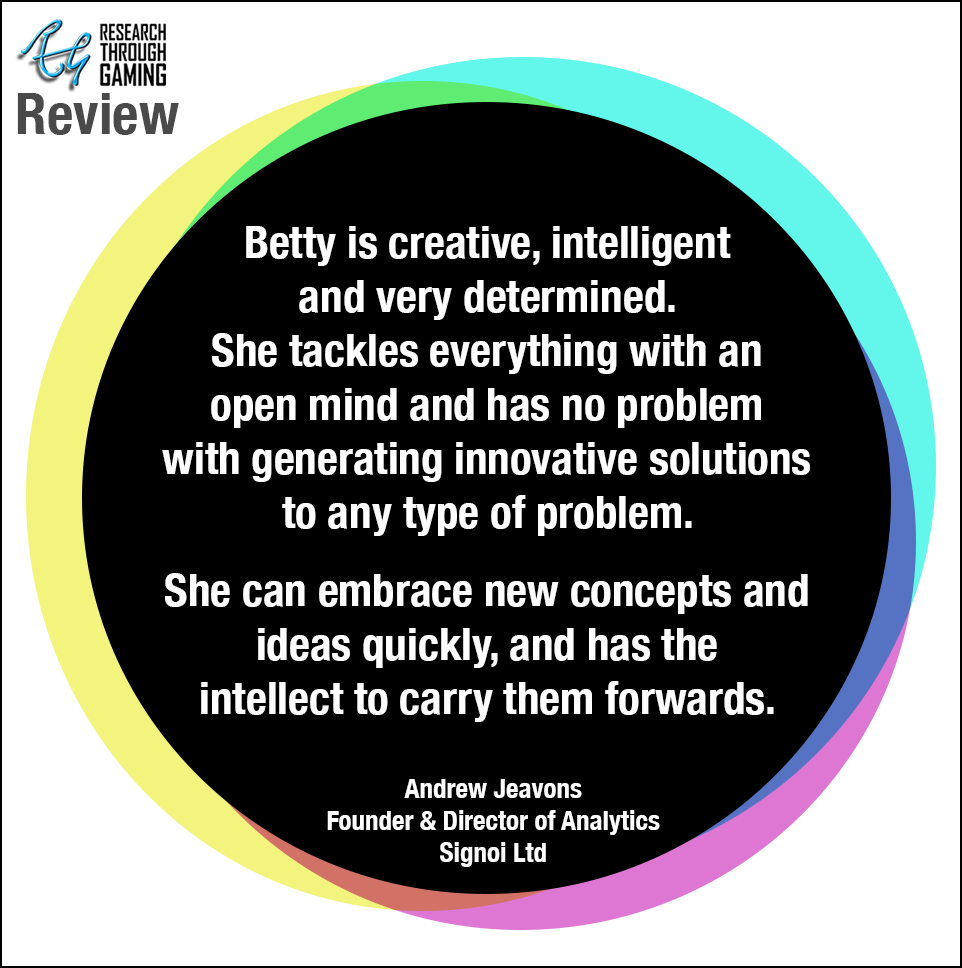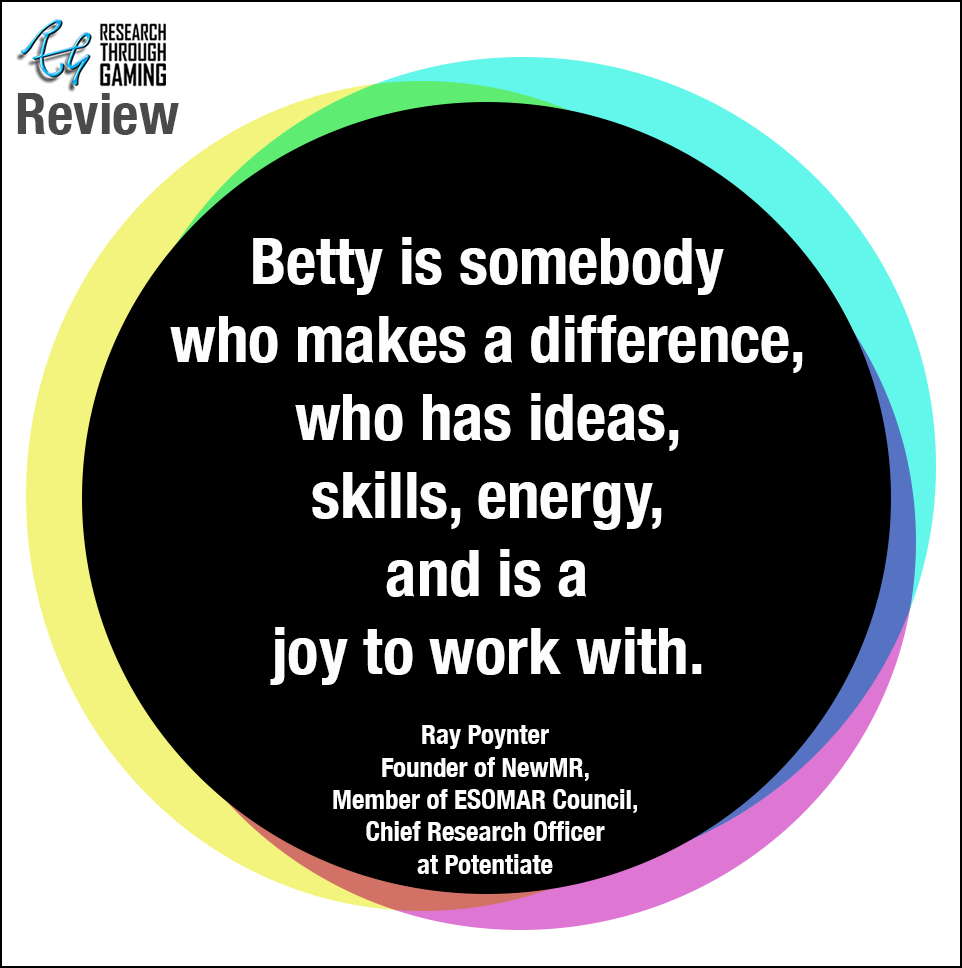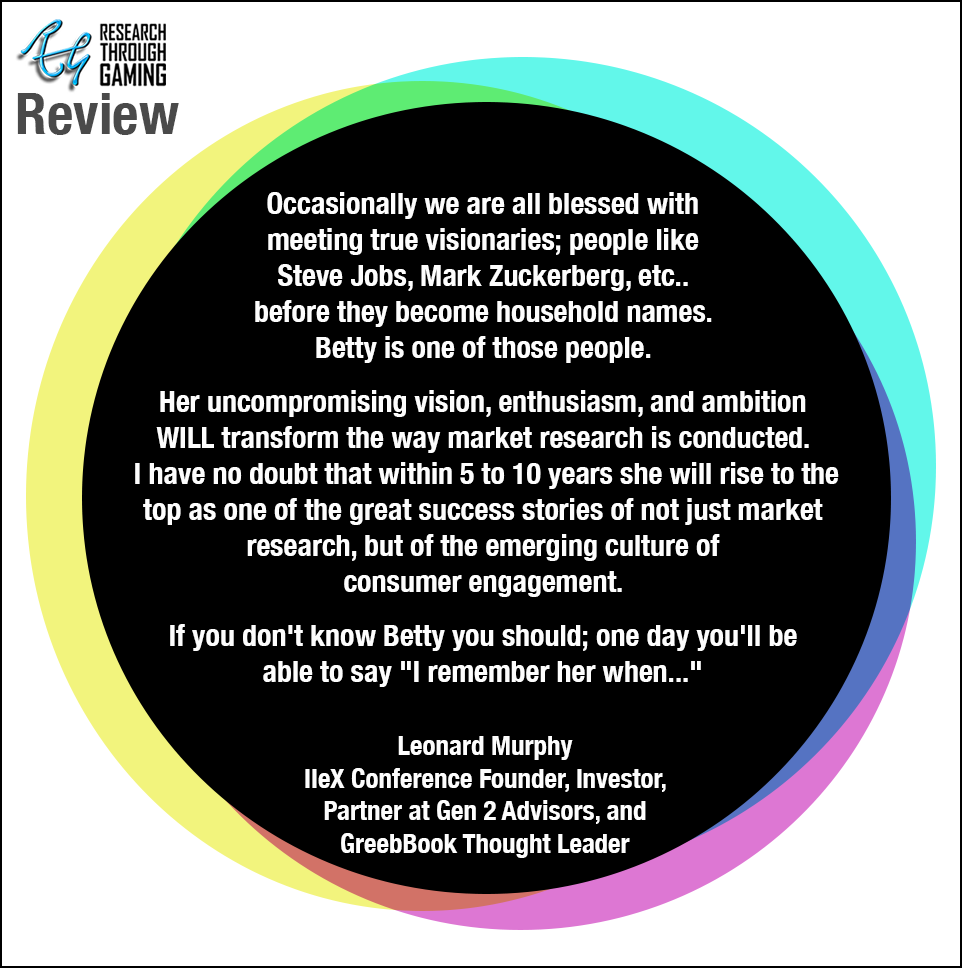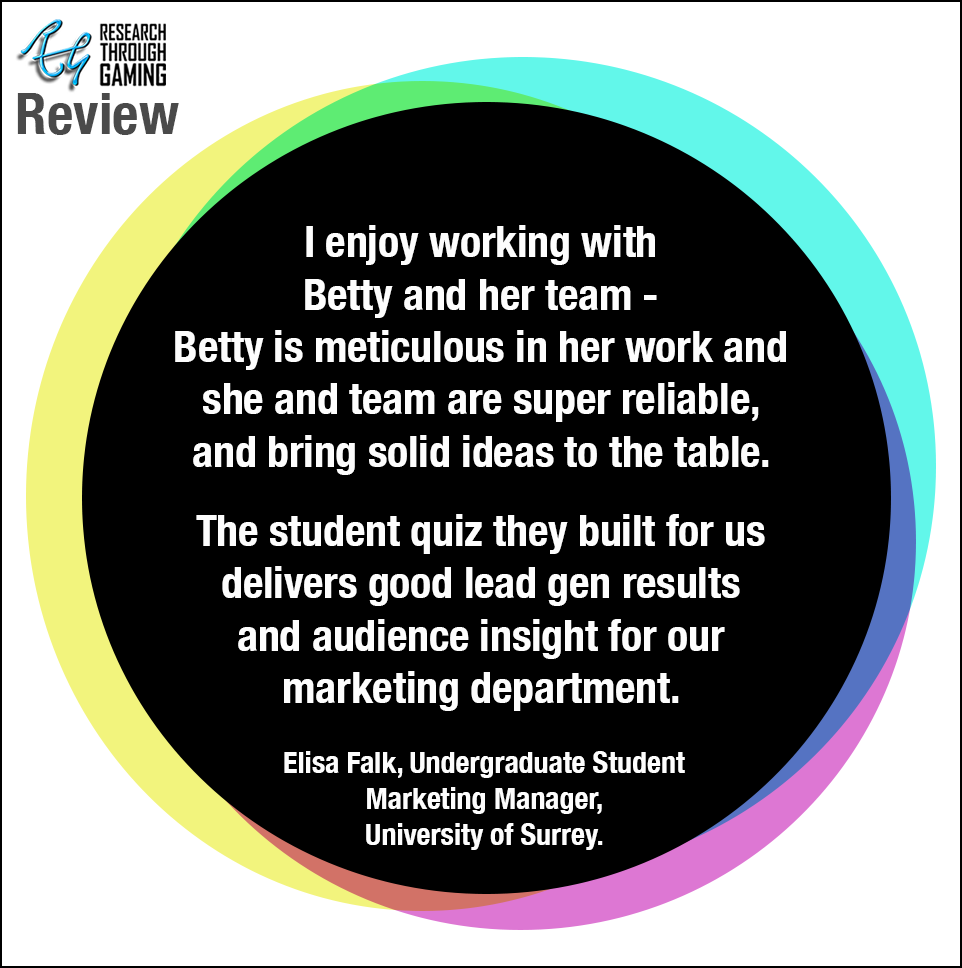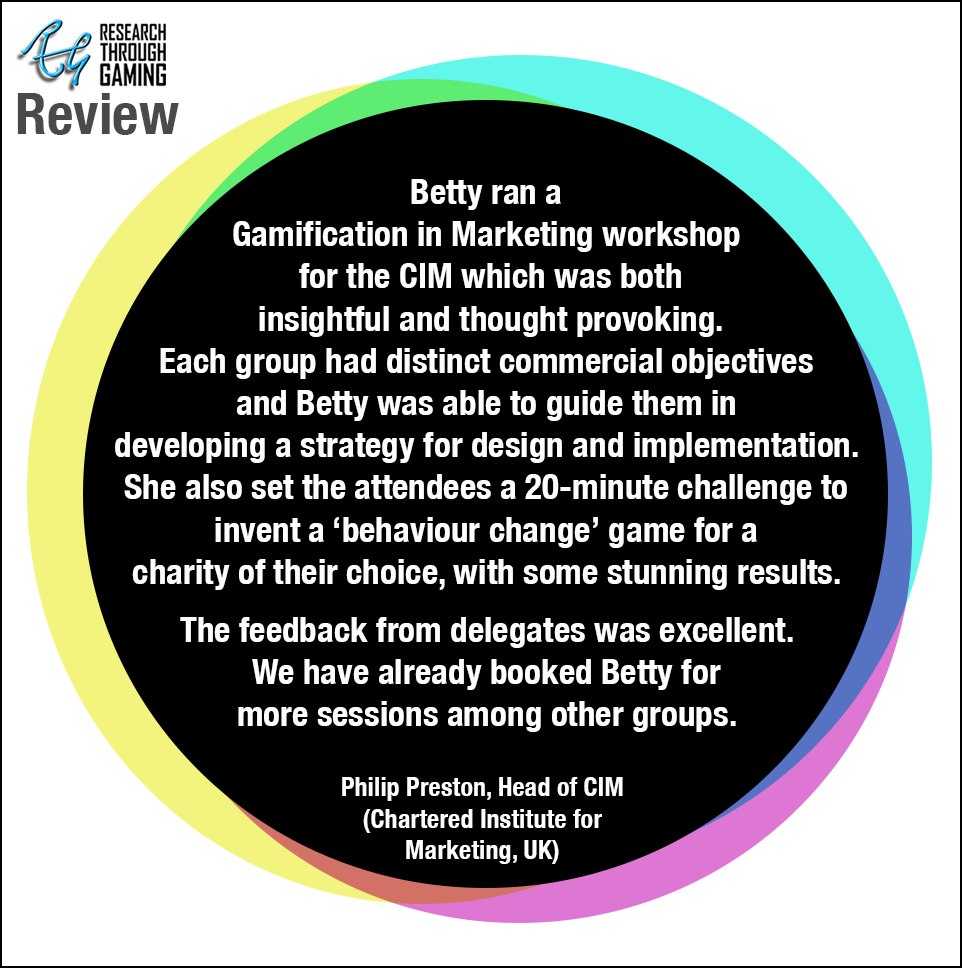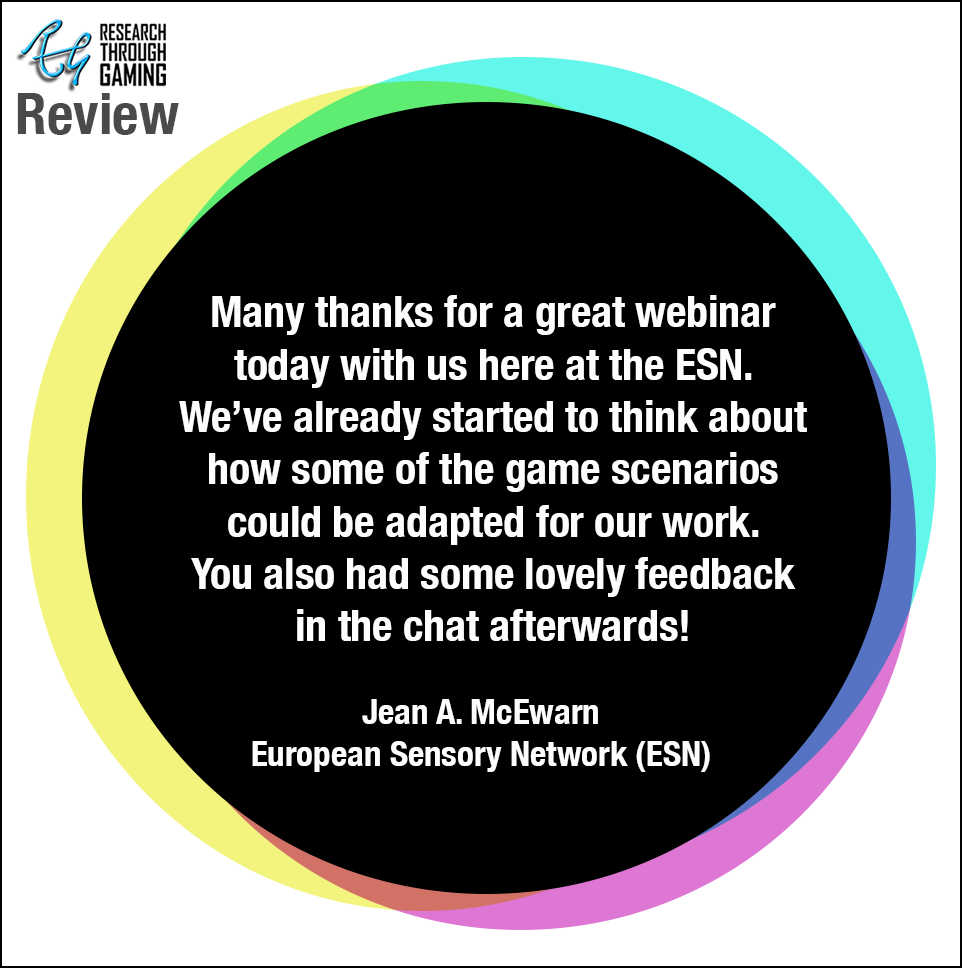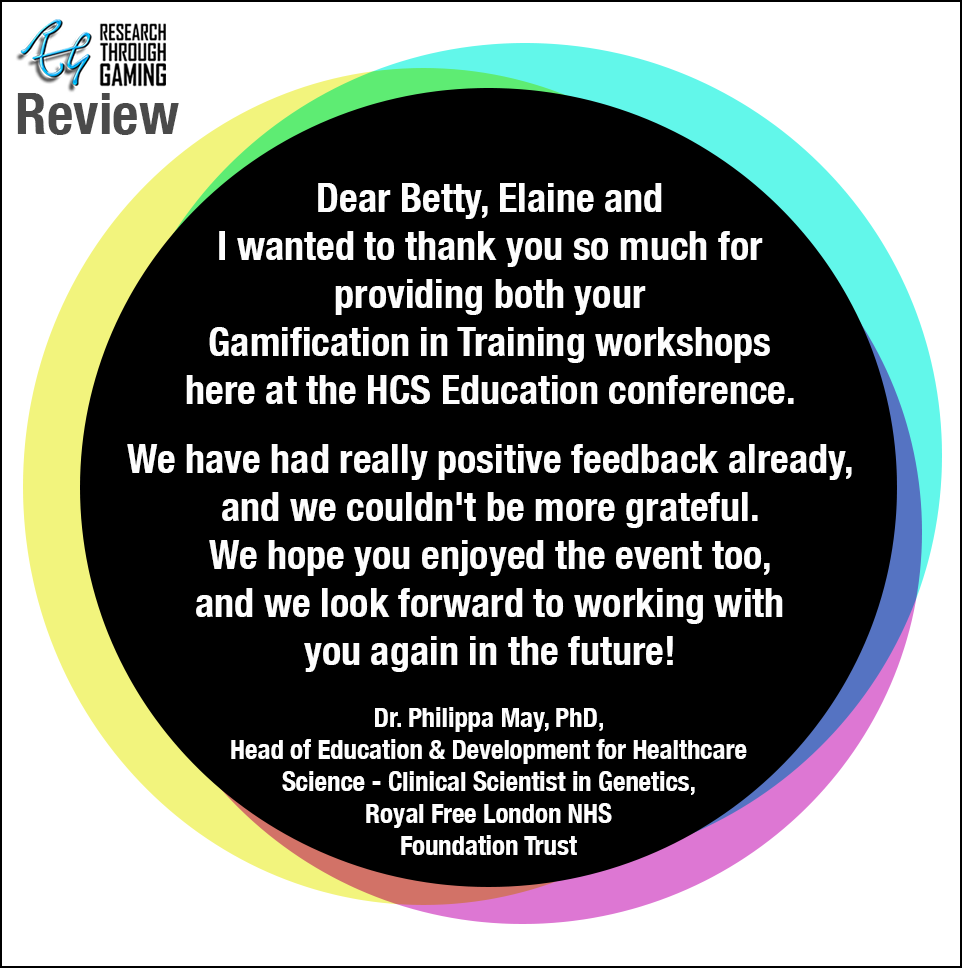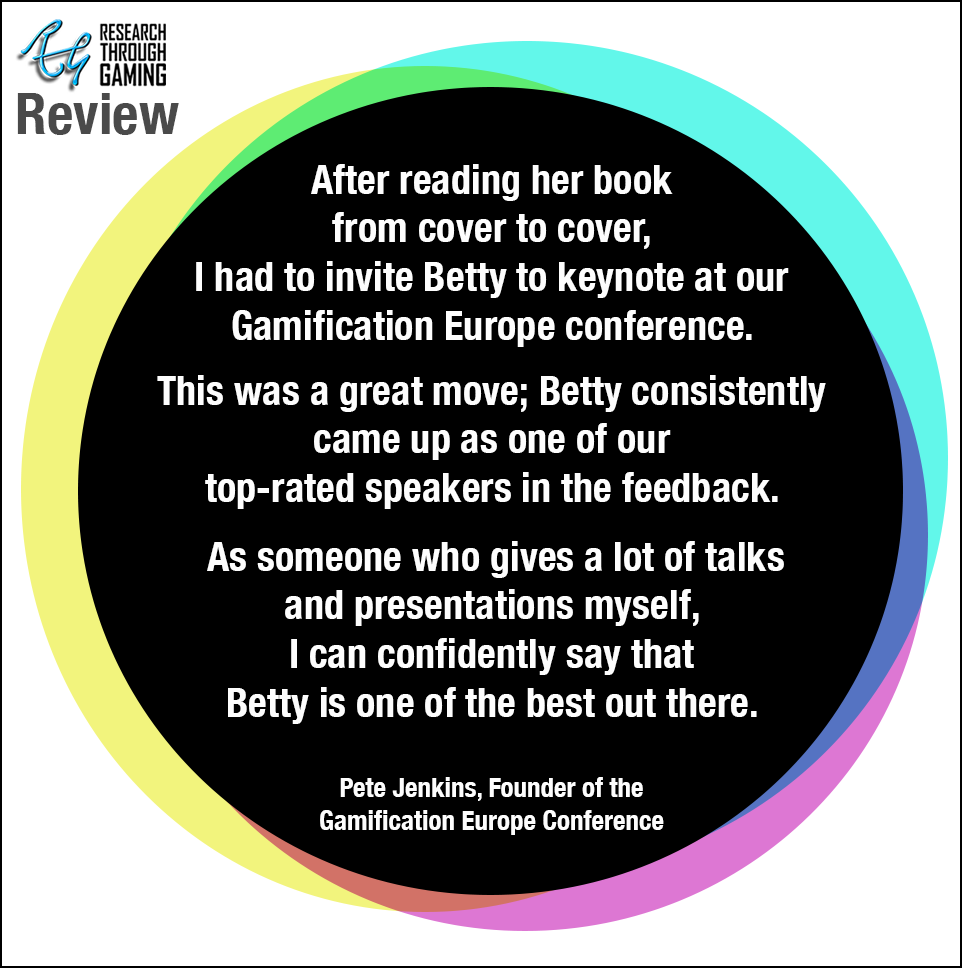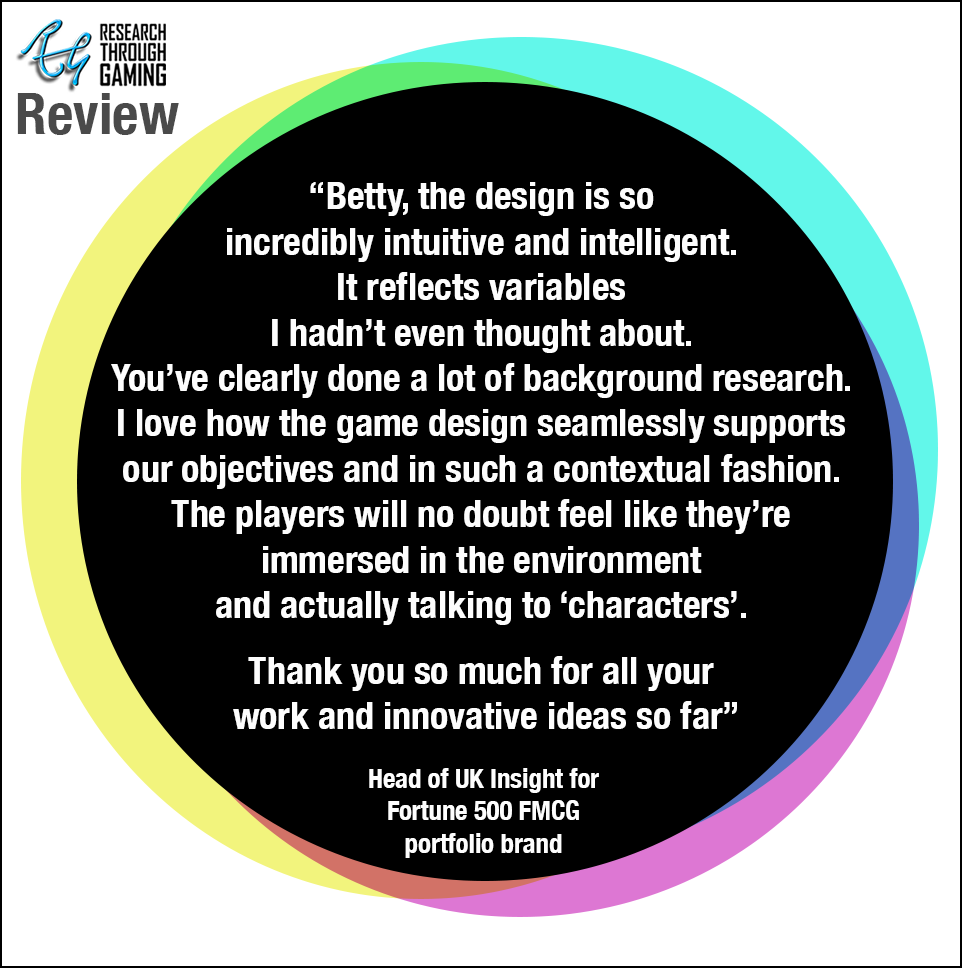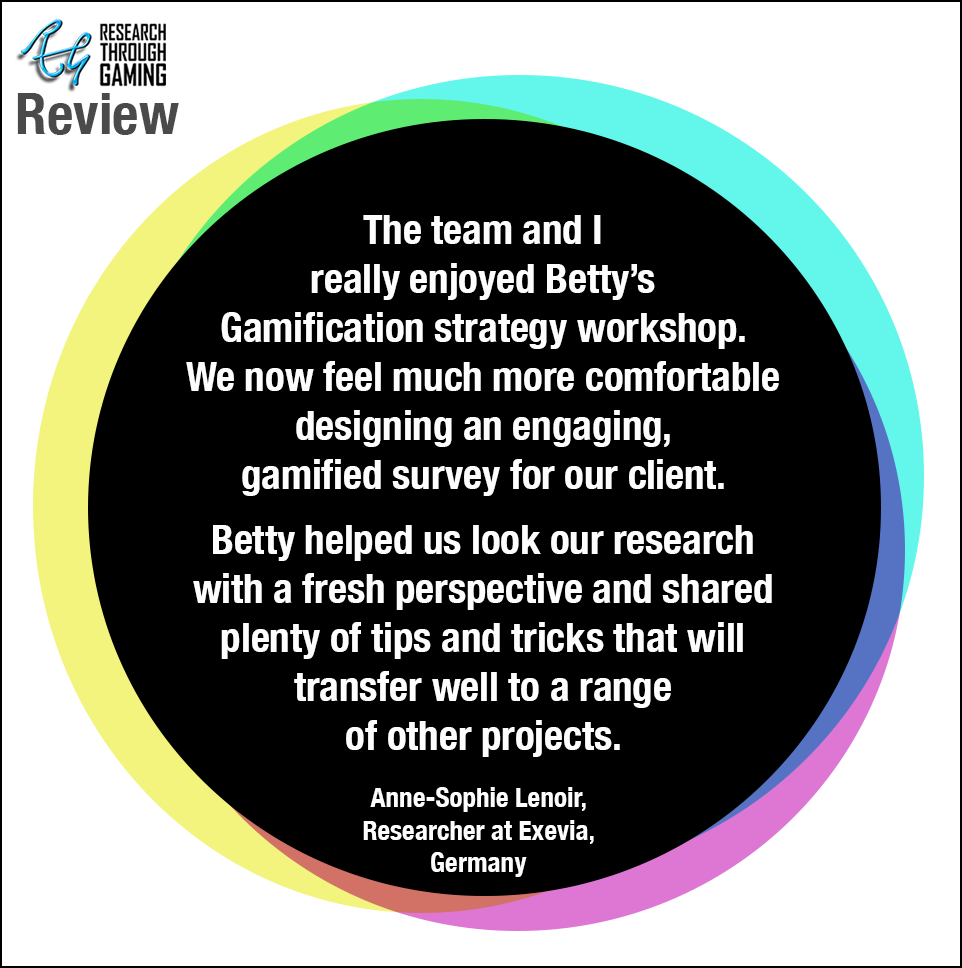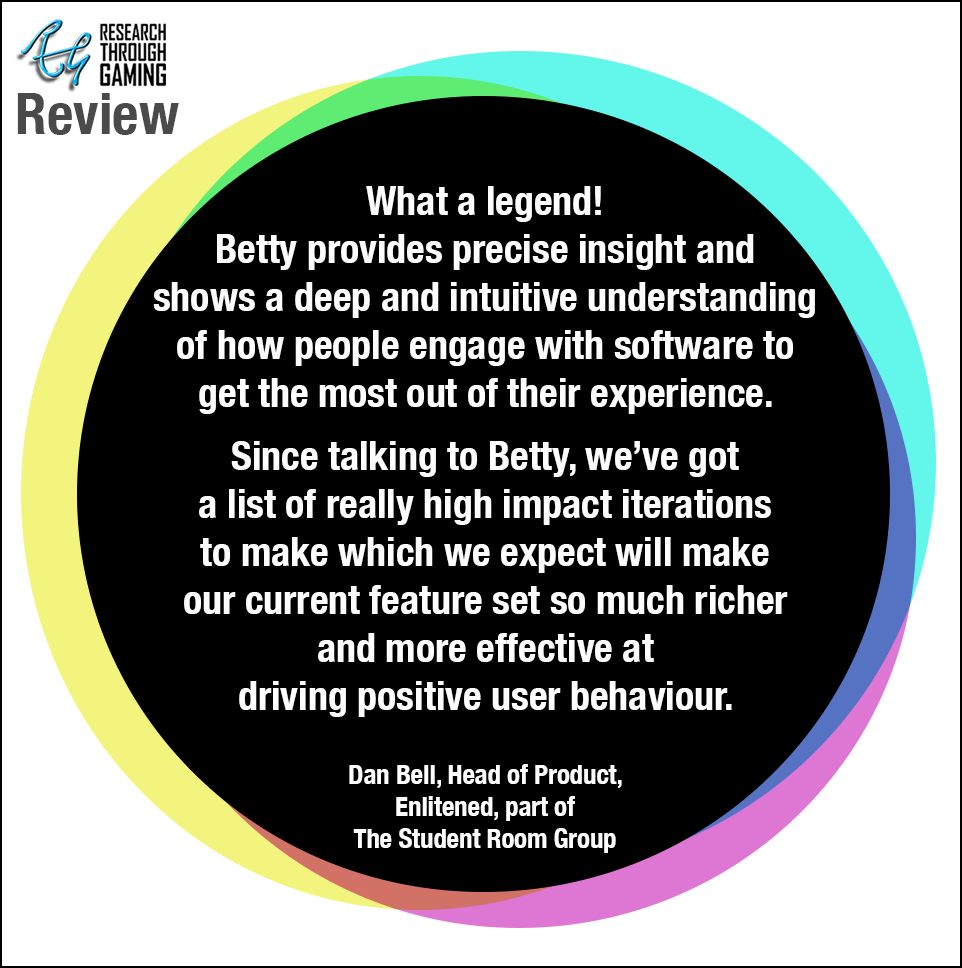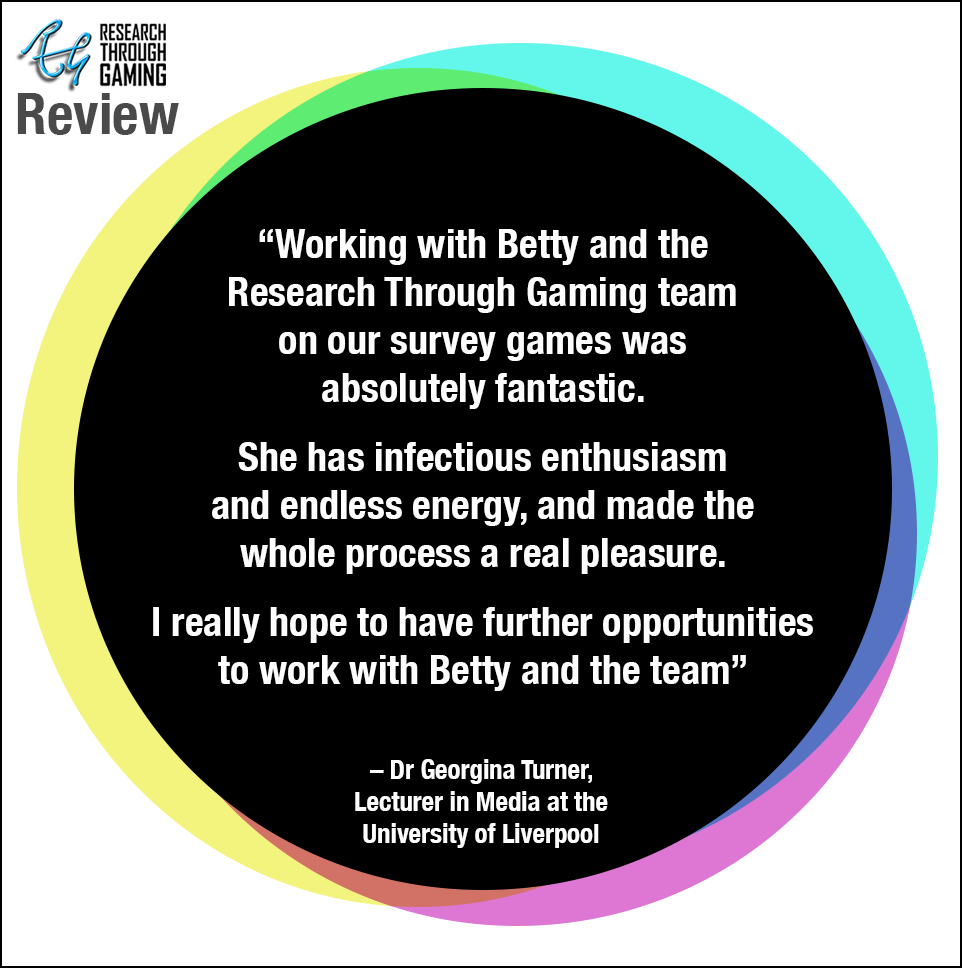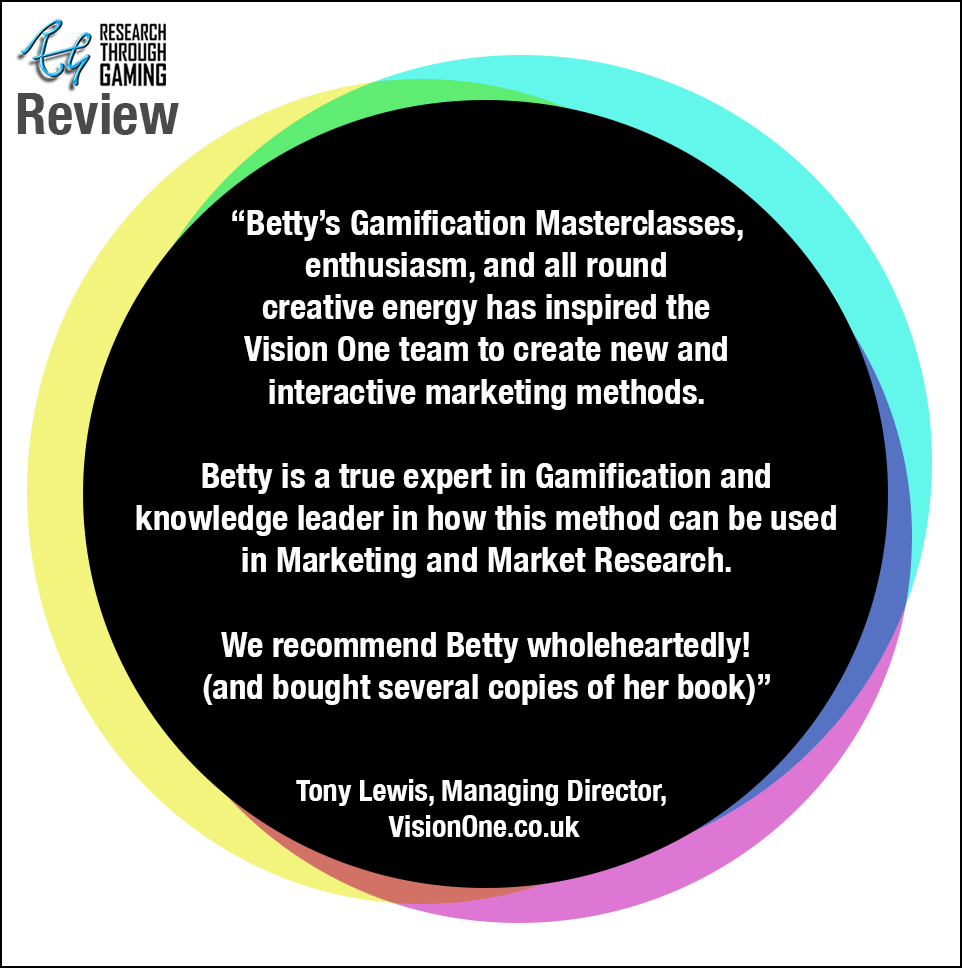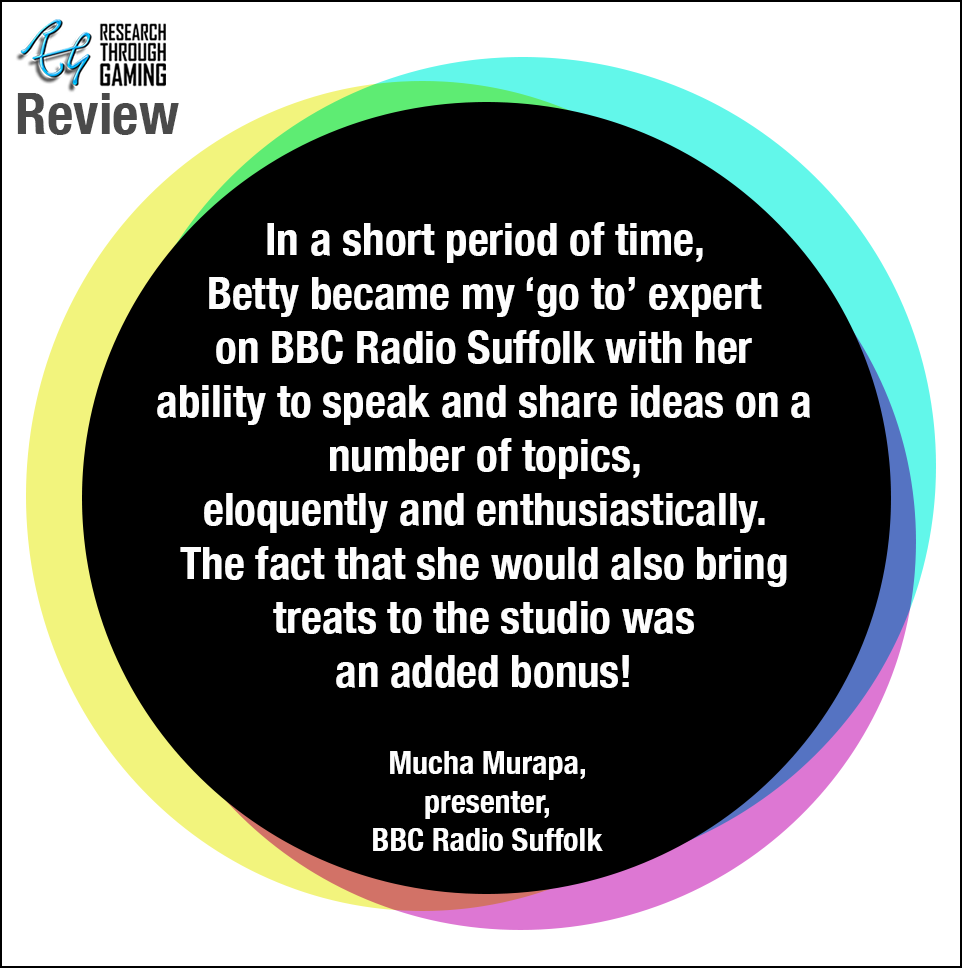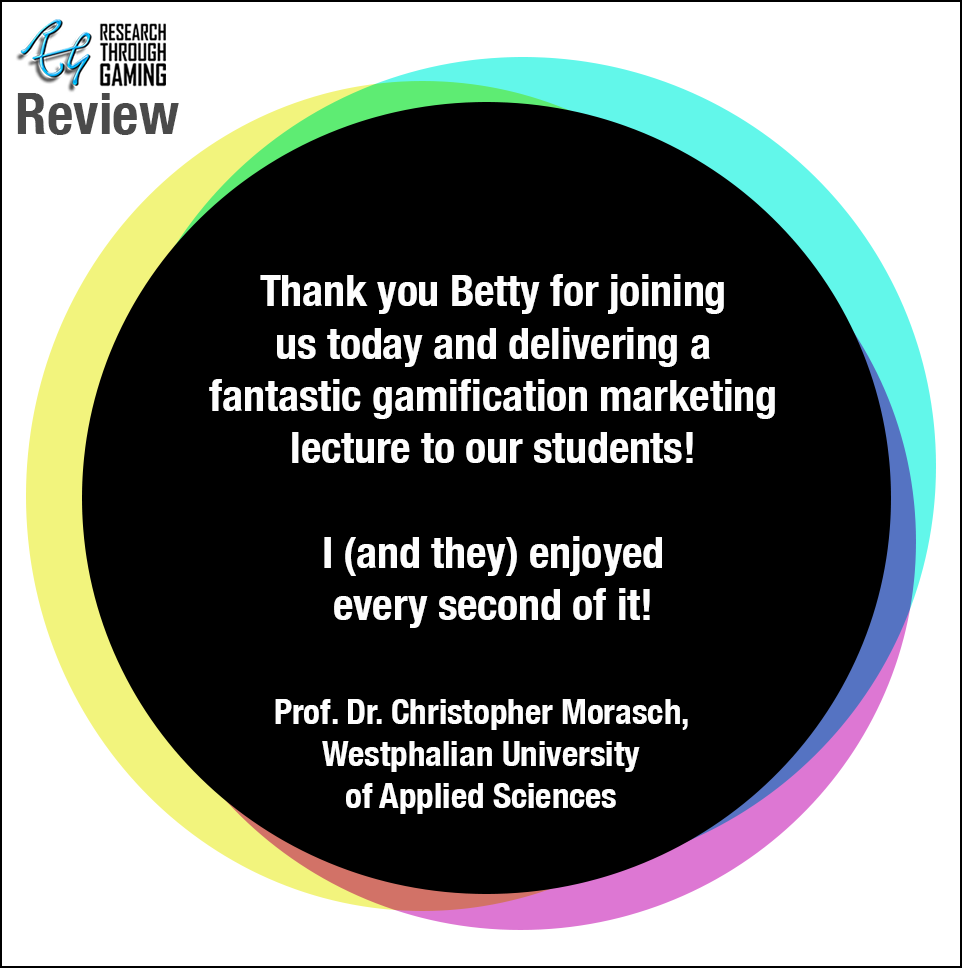 Betty's Linked In profile is full of lovely comments and feedback from people who have read her book, heard her conference presentations, been part of her many workshops, and worked directly with her to solve problems with innovative solutions.
Check out her Linked In profile and connect with her today.
Get in touch. Email is always best:
hello[@]bettyadamou[.]com