What is the
Importance of Celebration?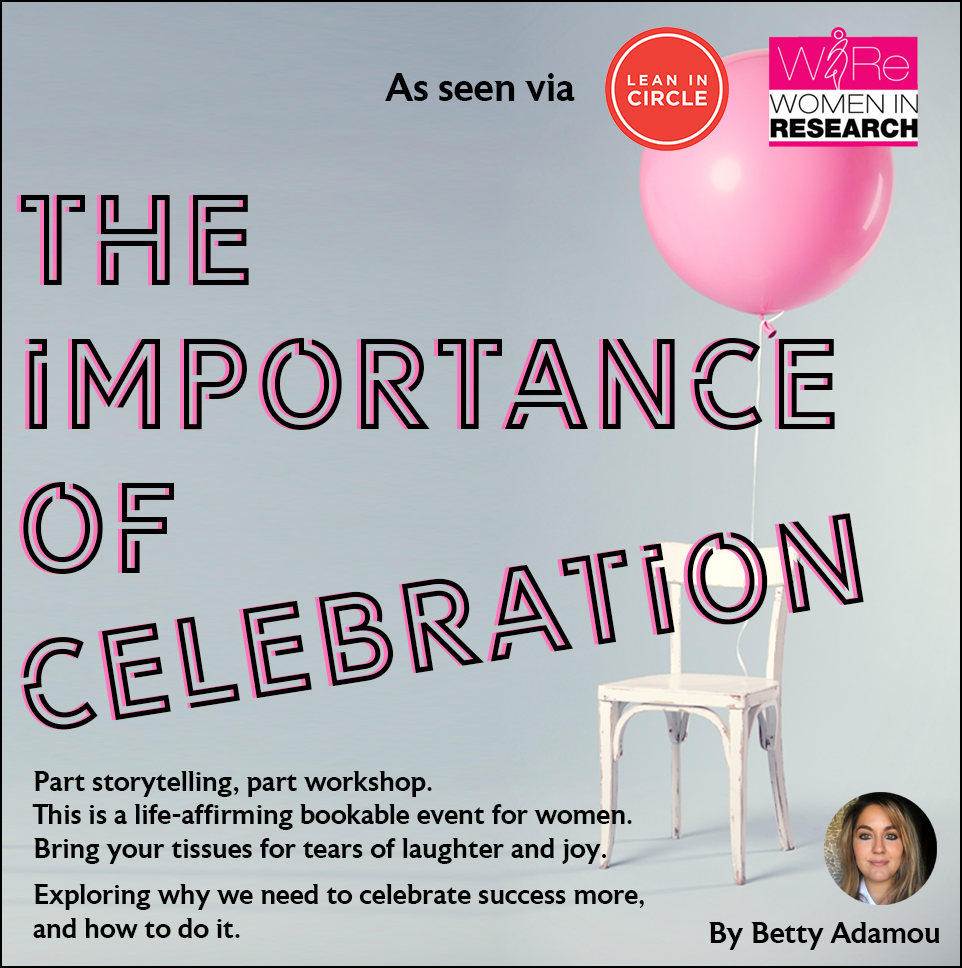 The Importance of Celebration started out as a journal entry.
I've kept a diary for many years, and one day I just started musing about how rubbish I felt in not celebrating my achievements, and why I should do it more.

I decided to type up the journal entry, and sent it as an article, called 'The Importance of Celebration' to an organization called 'Women in Research'. I knew the organisers there well, and asked them if they'd like to publish it. I hoped it might inspire their readers.

Not only did Women In Research publish the article, but they wanted to make an entire evening workshop event out of it.

I was thrilled, and before I knew it, the event was happening in London, with a fully-booked, standing-room-only event filled with women.
The workshop was part storytelling and part activity-lead. I read out my article, and then together in groups, we pursued a number of questions and activities around celebration; what holds us back? What achievements do we want to celebrate next? How can we celebrate each other as women?

After the success of this workshop with Women In Research, unbeknownst to me, a member of the well-known Lean In organization was there and listening.
She then contacted me a few weeks later, asking if I'd present the very same workshop with the Lean In Supper Circle.
I said yes.

In both workshops, I saw women laugh and cry. I saw women connect, and leave inspired and hopeful.
It was a privilege to lead these events.
Now, I continue to provide this workshop with a variety of businesses to empower their female employees, students, and communities.
Want Betty to design and project manage the development of a bespoke game? Or fancy learning from Betty from her workshops, lectures or seminars? Get in touch for a rate card and a chat.